Everland Glimmer Quinn
COMING SOON TO THE FARM!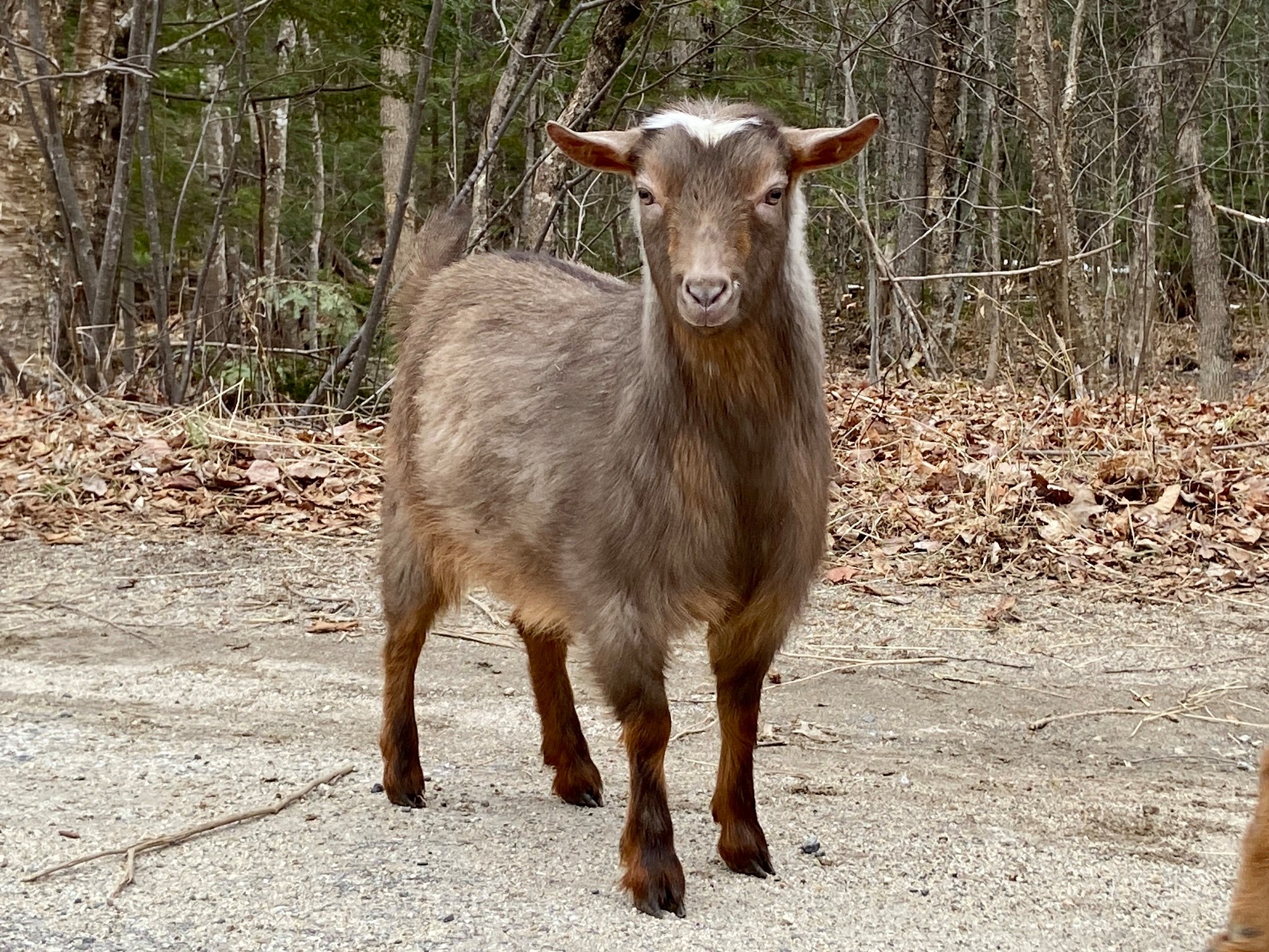 Pedigree – (Click Here)
(Barn name – )
Color: Chocolate buckskin – Polled
DOB: 8/22/2020
ADGA ID# D002145399
Glimmer is a super promising little doe from absolutely incredible lines on both sides. We have very high hopes for this gal and can't wait to see her freshen next year!
DAM – Everland CC Afterglow
DD – Everland RC Chandelier
DS – Buttin' Heads Calcium Carbonate *B
DSD – GCH Buttin' Heads Paperclip 2*M (2012 ADGA National Show Grand Champion, Senior Champion and Best Udder, and third best udder (7 and older) in the 2016 ADGA National Show.)
DSS – Dragonfly HLJ Calvary *S
DSSD – SG ARMCH Flat Rocks Here For The Party *D EEEV-90
SIRE – Old Mountain Farm Meader Quinn *B
SD – SG Old Mountain Farm Mila Quinn 1*M VEEE-90
SDD – GCH Old Mountain Farm Natasha 3*M
SDS – SG Old Mountain Farm Cernunnos ++*B
SS – SG Old Mountain Farm Stag ++*B VEE-88
SSD – Deldale Fawn 2M AR *D E AR 2157 EEEV-91
SSS – DawnLand Tabby's Maritimer ++ E