Eagle Meadows Toblerone *B
Pedigree – (Click Here)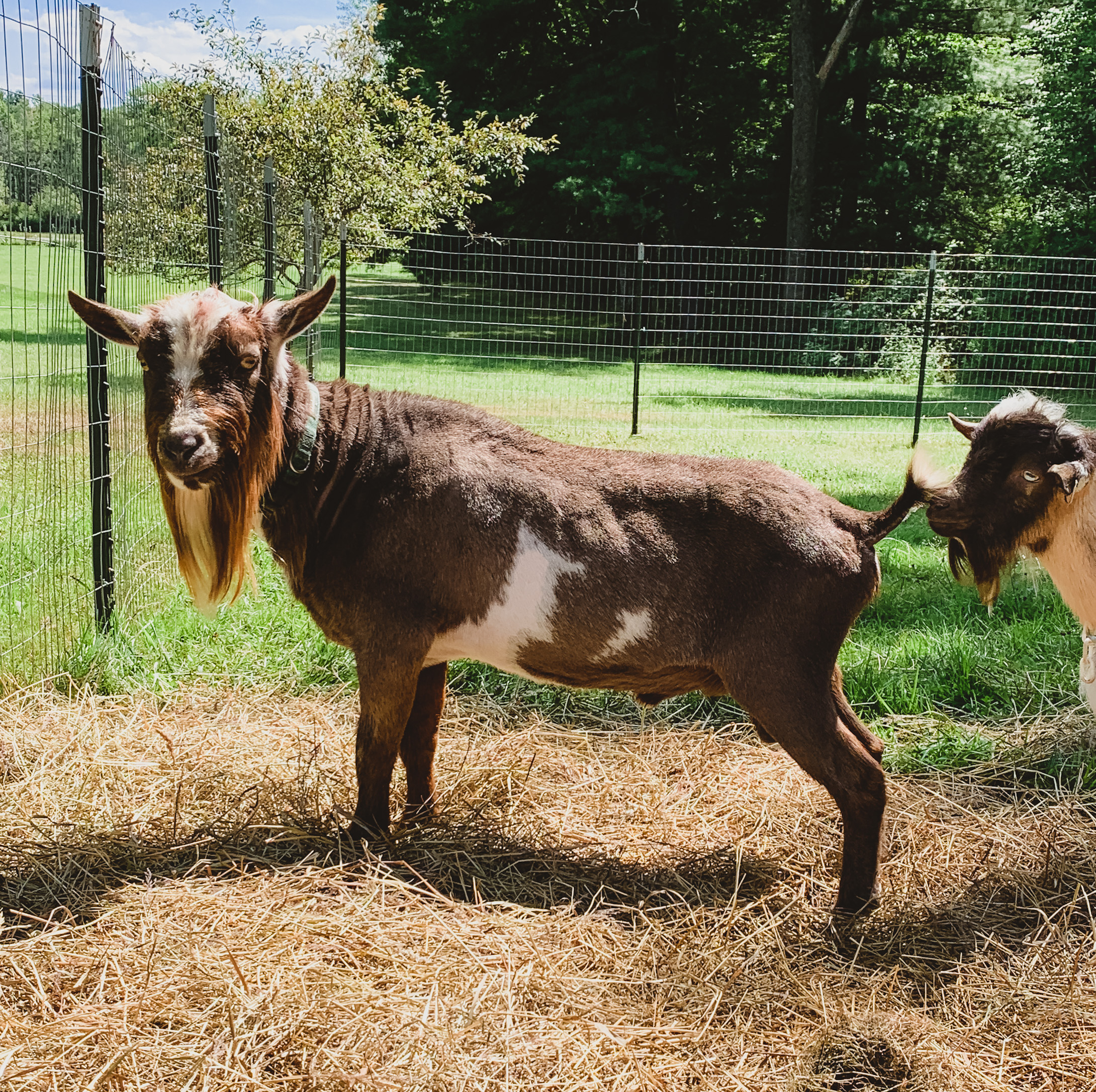 (Barn name – Dudley)
Color: Chocolate with white/ Frosted ears and nose
DOB: 4/19/2018
ADGA ID# D1960249
Dudley is a very wide, strong, deep bodied, and dairy buck that just so happens to have a very sweet personality, making him the ENTIRE package. 
Duds has some incredible milk lines in his pedigree, and some champions titles as well!  
He has produced some gorgeous kids on our farm this year. 
DAM –SG Bella Vita Somethinginthewater 1*M VEVV – 88
DS – KW Farms RC Tiger King
DSS – Rosasharn TL Cauldron *S ++B VEE – 90
DD – CH AGS Honey Goat Domingo
SIRE – Eagle Meadows Picasso VEE – 89
SS – Agape Oaks EM Rembrandt A++ – 74
SD – SGCH Sans Gene K Cookies and Cream 3*M EEEV – 91
SDS – Poppy Patch HB Evel Knievel +B VEE – 90
SDD – Sans Gene GT Hermione 2*M EEEV – 90
SDDD – GCH Caprinos RI Night Jasmine 1*M EEEE 91 FS
SDDS – Caprinos TMM Renegade +B VEE – 87