Chickadee Farm SB Chief Benja
COMING SOON TO THE FARM!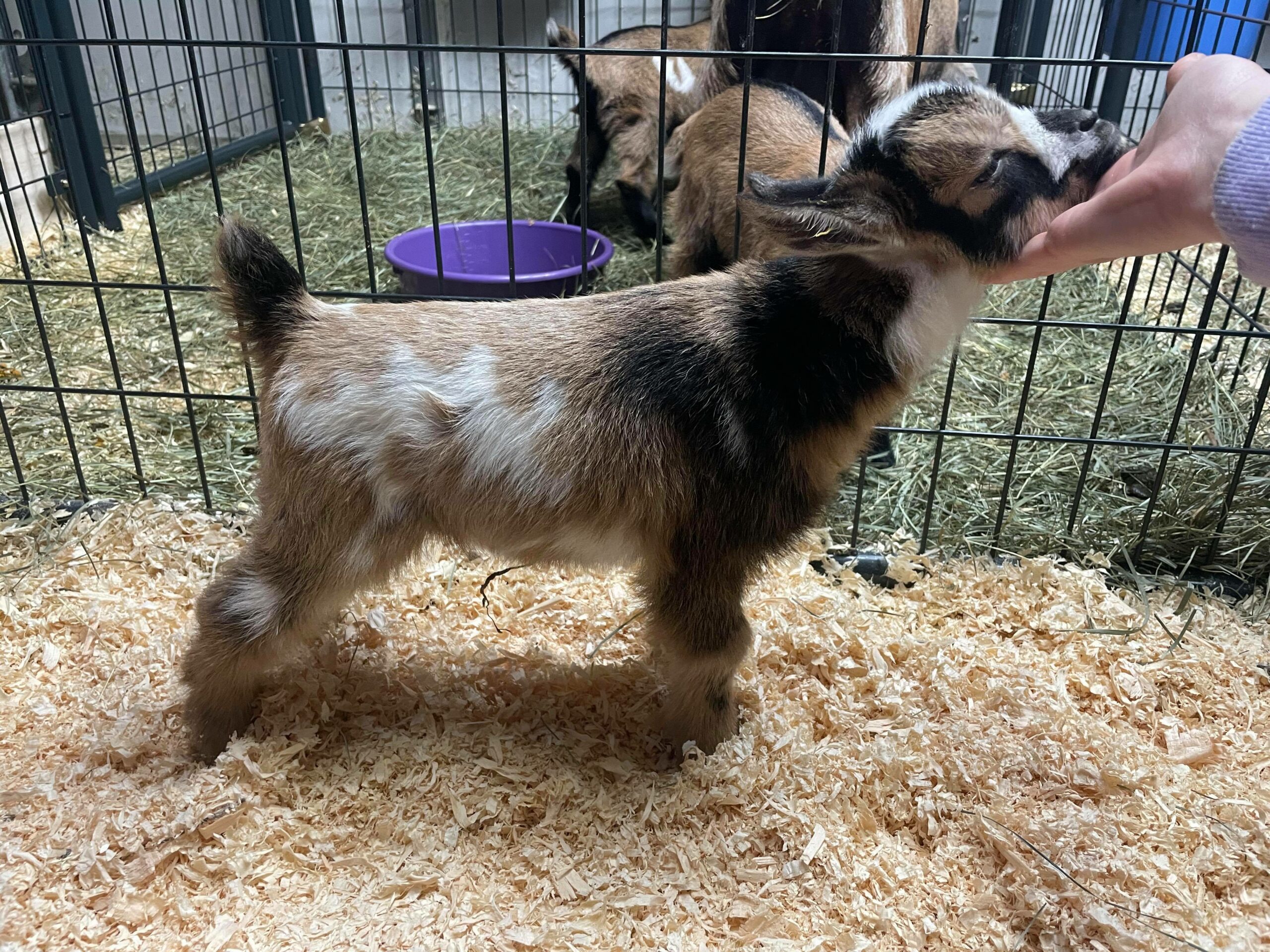 Pedigree –
(Barn name – )
Color: Buckskin with white
DOB: 3/27/2021
ADGA ID# Not yet available
We are thrilled to be adding this little guy to our herd as well in 2021! Benja's Dam is a beautiful Champion doe and his sire is the son of the record selling colorama doe who sold for $16,100! She also came in 1st place for her age class at the 2018 Nationals. We cannot wait to see what he brings to our herd.
DAM – CH Old School Creamery Carolyn
Show Wins:  6x1st, 3xGCH, 2xBOB, 1xBDIS, 1xBUIS
DD – SG Old Mountain Farm Katja Quinn EEEE90
DDS – SG Old Mountain Farm Keidan Quinn +*B
DDD – SG Old Mountain Farm Katja 3*M
DS – Tiny angels Sebastian
DSS – AGS Humble Acres LV Volt
DSD – AGS Tiny Angels Rockin' Robin
​SIRE – Violet's Acre School Bee Doo (DNA on file)
SD – GCH Wood Bridge Farm Spelling Bee 2*M
SDD – GCH Wood Bridge Farm Teachers Pet 1*M
SDS – GCH Wood Bridge Farm Understated ++*B – VEE89
SDSD – GCH Wood Bridge Farm Belladonna 1*M (ADGA National Show Grand Champion 2014, 2016)
SS – Lil Miss B Haven Bahgerah
SSS – Wood Bridge Farm Bearnecessity
SSD – GCH J-Nels L Cookie Brittle 4*M
SSSD – CH Wood Bridge Farm Scarlett Rose (2018 ADGA National Champion)
Ladies behind Chief Benja!